Giving Back
There are different ways to show appreciation. It is sometimes a challenge to find good free photos online, and in appreciation for my fellow writers I wanted to share photos that I have taken with my camera.
They are ready for a website (low resolution).For attribution, go ahead and link them to this page.
https://www.homegardencompanion.com
Rules for Use
You don't need to attribute or anything else, but I ask that you not put them into a collection to use unfairly or sell. Unfair is defined as attributing them to anyone other than me, or using them as your own linkware.  Share and share alike. Freely given, so freely give. CC license -share and share alike, no attribution needed
If your heart overflows you can:
share this hub on social media
pass on the resource (link on your site)
make good garden or nature articles
do something nice for garden writers, yourself.
The photos of the four seasons, some are macro photos of flowers, some are garden scenes- all are free for your personal web use.
Don't hotlink, which is linking directly to the picture instead of uploading to your site. Try to download to your own computer and upload from there. Overload of demand makes things shut down and on personal websites might raise costs exorbitantly.
Enjoy.
Take Great Photos – This is the camera I am aiming for- eventually
Most definitely on my wish list for improving photo taking capabilities. This is the camera I notice my fellow bloggers use when they have particularly wonderful illustrations of plants and gardens, or whatever their subject may be. So now it is on my own "buy list".
Canon EOS Rebel T5 DSLR Camera with Canon EF-S 18-55mm IS Lens + Transcend 32GB SD Memory Card + Canon 100ES Bag + Accessories
Autumn Gallery – Photos of Fall in Ohio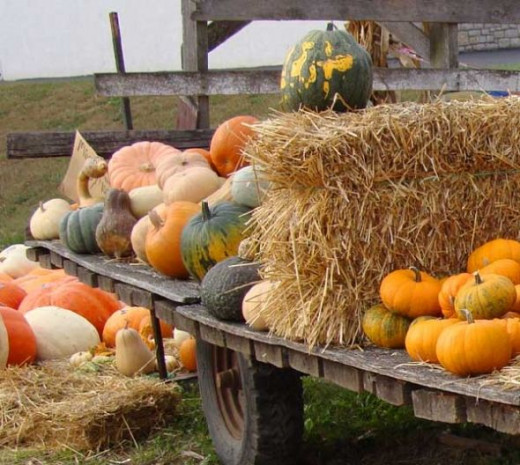 autumn gourds
Spring Gallery – Spring Flowers With Beautiful Blooms
A Closeup of a Tulip
Summer Gallery – Summer Garden Blossoms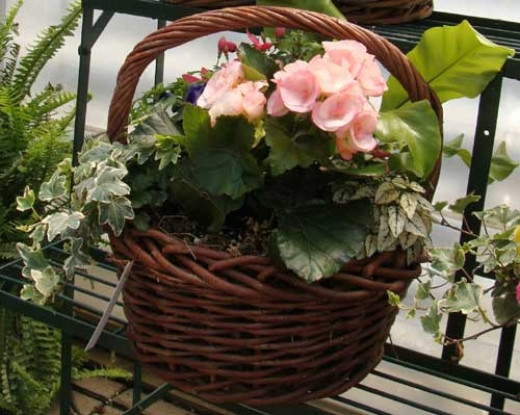 Begonia Basket
Prancing Horse
Winter Gallery – Winter White With Snow
In Return – Nothing necessary
Taking Pictures – Learn to see
I am not an expert photographer as you can see. The biggest lesson I am learning is to remember to take my camera with me and . Because there are so many opportunities for great pictures, but you need that camera handy to catch them. Taking many pictures is also important- you learn to see with the camera when you make lots of mistakes… and you accidentally take some great ones, too. Eventually learning to find the good shots as you get more experienced.
Using These Photos and Graphics
For Online Garden Writers- go ahead and link to this page
They are free and you can use them however you like. I ask that you not include them in collections to sell or pass them off as your own, but you can put them into hubpage articles or webpages and you don't need to attribute unless you want to. They have low resolution for webpage purposes, so they aren't useful for Zazzle, etc.
They are not watermarked.
They have a CC license -share and share alike, no attribution needed.
Feedback for Photos
All photos I offer on this page were taken by me. this rose was photographed at the Park of Roses in Columbus. I write about this park in the Garden of Ohio page.
Will you use any of these photos
These Photos and More
I use in my garden blog and website. Most of them are copyright with all rights reserved, but the ones on this page are given permission for any type of use under the creative commons terms.
Which Season Is Your Favorite? – Choose one or all
Which season's pictures did you like best?