The Renaissance of Heirloom Apples
Traditionally, an old fashioned fall treat has been the availability of aromatic autumn apples and the rich complex flavor of pressed cider.
Although grocery stores attempt to carry "cider" in pasteurized containers all year, the taste is insipid in comparison to the special flavor that blended heirloom varieties give to their juices.
Some of those heritage types especially loved for cider making were in danger of being lost, but there has been a resurgence in planting and growing the old heirloom trees. We can now enjoy many of these flavors, again.
Apples Are An Old Standby For Americans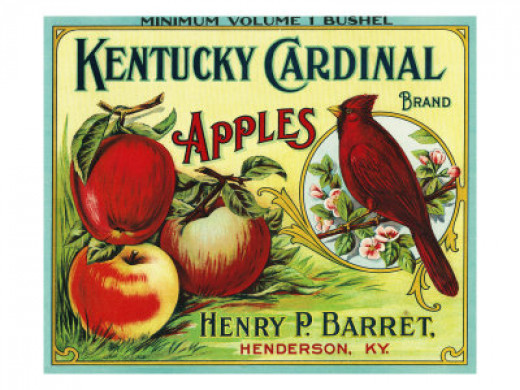 We make apple desserts and sauce, cook them with meat and poultry, and eat them fresh. And nothing is as American as apple pie!
What Can You Learn From This Page?
The old types and how they are best used, tips on which you want to choose for cooking, eating fresh, or making cider. Products for preparing and preserving the fruits, resource books, and some great apple pie recipes follow in the paragraphs below.
Informative videos for picking and choosing some of the selections you may find in a Farmers Market near you!
About Old Fashioned Apple Varieties – What were they used for?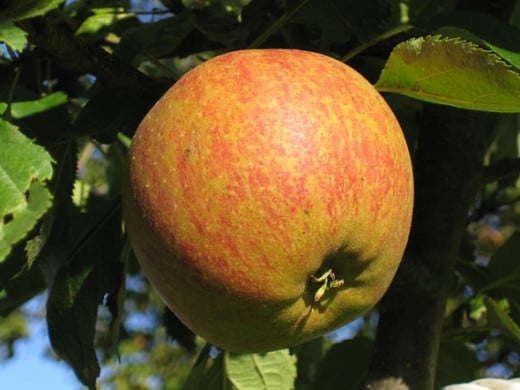 Cox Orange Pippin
Old Time Apples
Cooking? Fresh Eating? Long Storage?
FIND THE RIGHT APPLE FOR YOUR PURPOSE
Ashmead's Kernel apple is not a pretty face, but has delicious flavor and is useful for eating, salads, cider, and cooking. Wow- if I were a homesteader this is the apple I would want to grow. Learn more about Ashmead's Kernel
Gravenstein is a coastal type of apple. Quite famous in the past, a very old variety that originated in South Denmark. It is used mainly for cooking and cider.
Esopus Spitzenburg apple is an eating apple. It was Thomas Jefferson's favorite. "The flavor is truly aromatic and matches the complexity of the English aromatic apples. The flesh is a buttery dense yellow, and there is a rich sharpness which is often characteristic of high quality dessert apples." It is not a very healthy tree, though.
Cole's Quince apple is a very rare cooking and eating apple.
Adam's Pearmain apple is an old-fashioned dessert apple. Dry rather than juicy, it has an aromatic flavor.
Cox's Orange Pippin is an old dessert apple variety, Gala apples are today's version.
Antique Varieties
Grow The Best For Your Climate

Old Southern Apples: A Comprehensive History and Description of Varieties for Collectors, Growers, and Fruit Enthusiasts, 2nd Edition
Not every apple tree grows well in every part of the nation. Farmers developed those which grew well. Like many other fruit crops, there were particulars ones that were prized by those in Southern Climates.
This book, in its second edition, provides history, cooking and growing information of the classic apples of the South.
All About Apples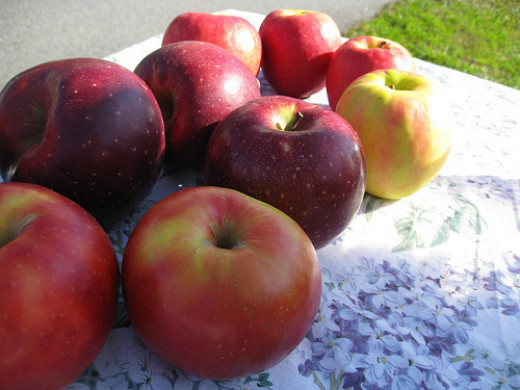 Learn about the old apples
Trees of Antiquity
Trees of Antiquity : fruits of all kinds-heirloom trees,
Apple Journal- "A Passion for Apples"
Apple Journal is a comprehensive resource for growers and consumers about apples and apple growing. Find information about cooking, nutrition, variety selection and usage, farm market reports, historical archives, and orchards
For Cooking And Eating
Cooking, Eating, Or Applesauce?
Did you realize that certain fruits have qualities of texture and flavor that make them best for cooking or fresh eating? The same goes for qualities that produce the best cider or applesauce.
Make Lots of Apple Sauce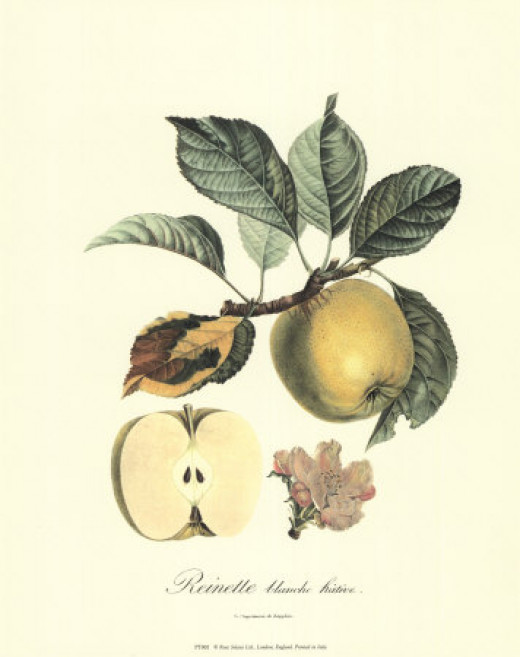 Heirloom Varieties And Their Uses
Brier's Sweet Crab originated in Wisconsin. Very sweet and good as dessert apple and for applesauce.
Newell's Late Orange is good for cooking.
Dula Beauty, great for baking, hails from North Carolina. Dark red with yellowish, crisp flesh.
Winter Banana is a tart-sweet apple which makes it good for cooking. Also prized as an eating apple which has a "banana aroma". Originated in Indiana.
Bentley's Sweet is a very sweet and long keeping apple. Late ripening dessert apple.
Bietigheimer, from German origins, is an early ripening cooking apple.
Bramley's Seedling, an English variety, is good for baking and cider. It has a sharp taste that is excellent used in those ways.
Chenango Strawberry, from New York, an aromatic apple good for eating and cooking.
Duchess of Oldenburg is an old Russian apple which is fine for both eating and cooking.Has a tangy flavor reminiscent of Winesap.
McIntosh Red is widely available in supermarkets, but is an old variety. Great for salads, and for cooking and baking. Famous for its sweet but mildly tangy flavor.
Margil was widely grown in England in the1700's and established popularity in the Colonies here by the 1750's. It is now a rare apple, tends to the small side with russet coat. Its flesh is tender, ivory, very sweet, and flavorful. Red Jacket Orchards of Genvea, New York grows it and I found it in my market in Ohio. Delicious!
Northern Spy from New York in the early 1800's; it has a spicy, aromatic flavor. Quite famous for pies.
Softer apples are best for applesauce
Best varieties to use: Pippin, Rhode Island Greening, McIntosh, Elstar, Cortland, Fuji, Gala, Gravenstein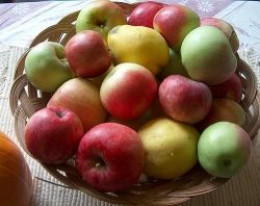 Source: Kightp
Cider Apples
Best apple varieties for cider making
Cider is a blend of several apple juices made from crushed apples.
How To Make Cider
Crush ripe apples and extract their juice under pressure.
If making an alcoholic sort of cider there is a fermentation process.
"The four types of apples for cider are describes as sweets, sharps, bittersweets and bittersharps. Sweet and sharp are easy enough to understand (eg Cox and Bramley) but the bitter types are apples grown specifically for cider and are not used for eating or cooking.
The specific thing about these fruits is that they have high levels of tannins, flavour compounds which set your teeth on edge if you bite into the apple, but which ferment out to give a richer, aromatic flavour with good mouth feel in the finished cider" [1]
Old  Fashioned Cider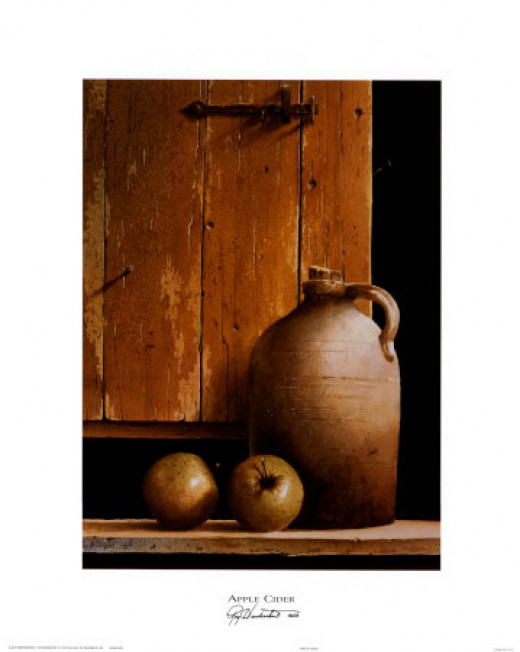 Apple Cider
Special Cider Varieties
American Varieties for Cider
Red Limbertwig
Harrison Cider
Campfield
English Varieties for Cider
Kingston Black – Bittersharp
Dabinett – Bittersweet
Sweet Coppin – Sweet
Crimson King – Sharp
How To Press Cider From Your Apple Crop

New England Cider Pie
Recipe from James Beard– that man really knew how to cook!
Ingredients
Pie dough for a 1-crust pie
2/3 cup boiled cider or 2 cups apple cider- boiled down to 2/3 cup
2 tablespoons sugar- to taste
2 tablespoons plus 1 teaspoon unsalted butter -melted
2 tablespoons fresh lemon juice
Pinch of salt
3 large well beaten eggs
2 tart apples such as Granny Smith- peeled | cored | coarsely grated
3 tablespoons packed light or dark brown sugar
1/8 teaspoon freshly grated nutmeg
Vanilla ice cream or whipped cream
Instructions
Roll out the dough on a lightly floured surface to a large circle about 1/8-inch thick. Fit it, without stretching, into a buttered 8- to 9-inch pie pan. Trim off the excess dough, leaving a 3/4-inch border. Fold under the edge of dough, pressing along rim of the pan and forming a high, fluted border. Chill the pie shell while you preheat the oven to 375° , with a rack in the lower third.
In a bowl, whisk together the boiled cider, sugar, melted butter, lemon juice, salt, and eggs. Add the grated apples and stir to blend well. Pour the filing into the pie shell; sprinkle the brown sugar and nutmeg over the top.
Bake until mixture is just set in the center, usually 50 minutes.
Let the pie cool on a wire rack. Serve warm, topped with ice cream or whipped cream.
Apple Gadget – Pare lots of apples

Norpro 865R Apple Master-Apple, Potato, Parer, Slicer & Corer with Vacuum Base & Clamp
This is the original style of apple parer you may have seen in your grandmother's kitchen. Still works great!
Baking and Cooking Apples
Apples need to retain their shape to be good for cooking and baking, should not be too sweet. Good varieties are: Granny Smith, Jonathan, Jonagold, Pippin apples, Gravenstein, Braeburn, Fuji, and Pink Lady Apples
All American Favorite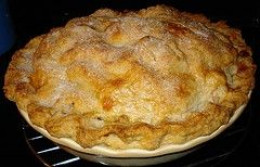 Middle Western touch of cheddar cheese. Photo by bucklava
Deep-Dish Apple Pie from Emeril Lagasse.
Use the included Pie crust recipe
Ingredients
3 tablespoons butter
2 pounds Granny Smith apples-sliced 1/2-inch thick
2 pounds Macintosh Apples-sliced 1/2-inch thick
1/2 cup sugar
1/2 cup light brown sugar
packed
1 lemon- juiced
4 tablespoons all-purpose flour
Pinch ground nutmeg
1 teaspoon ground cinnamon
1/2 teaspoon salt
1 cup pecan pieces
1 egg- beaten
4 ounces Wisconsin Sharp Cheddar-grated
1 Pie Crust recipe below
Instructions
Preheat the oven to 350 degrees F.
In a large sauté pan, melt the butter. Add the apples and sauté for 2 minutes. Add the sugars, lemon juice and flour. Continue to sauté for 2 minutes. Season the apples with nutmeg, cinnamon, and salt. Mix thoroughly and remove from the heat. Mix in the pecans. Cool the mixture.
Lightly dust a surface with flour. Cut the dough in half. Roll out each half to 12 inches in diameter and about 1/8-inch thick. Fold 1 circle of dough in fourths. Carefully lift the dough and place in a 10-inch deep-dish pie pan. Unfold the pie dough and spoon the apples into the pie shell. Place the second round of dough over the apples. Using a sharp knife cut away the excess dough. Using your fingers, crimp the edges of the pie firmly to seal the dough completely. With the same sharp knife, make 3 slits, about 4 inches long and 2 inches apart, across the pie dough. Brush with the beaten egg, place the pie in the oven, and bake for 1 hour and 15 minutes.
Remove the pie from the oven and sprinkle the cheese over the top. Return the pie to the oven and continue to cook for 8 minutes or until the cheese is bubbly. Let cool to room temperature before slicing, about 1 hour. Serve with vanilla ice cream.
Pie Dough:
2 1/2 cups all-purpose flour
1 1/2 tablespoons sugar
3/4 teaspoon salt
11 tablespoons cold unsalted butter, cut into 1/4-inch pieces
3 tablespoons solid vegetable shortening
5 tablespoons ice water
Sift the flour, sugar, and salt into a large bowl. Using your fingers, work in the butter and shortening until the mixture resembles coarse crumbs. Add 4 tablespoons of ice water and work with your fingers until the water is incorporated and the dough comes together. Add more water as needed just until the dough comes together, being careful not to over mix. Form the dough into a disk, wrap tightly in plastic wrap, and refrigerate for at least 30 minutes before using.
Yield: enough for 1 double crust pie
Bake A Great Apple Pie – KitchenAid can Help

KitchenAid 30 Double Wall Oven – Stainless Steel
Dependable appliances that work well to deliver you the best baking, and roasting outcomes.
Thanksgiving Cider Pie
Old fashioned pie from the archives of the Columbus Dispatch "Cooks Corner"
New England Speciality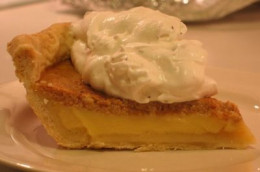 Serving Size
Serves: 8
Ingredients
Crust:
1 1/2 cups all-purpose flour
8 tablespoons (1 stick) chilled unsalted butter-diced
1/4 teaspoon salt
3 tablespoons ice water
1 large egg yolk-lightly beaten
Filling and topping:
2 cups apple cider
1 cup sugar
1/4 cup water
2 tablespoons unsalted butter
2 large eggs at room temperature-separated
1 cup creme fraiche or sour cream
1 to 2 tablespoons whipping cream or whole milk
Confectioners' sugar
Instructions
Combine flour, butter and salt in a food processor. Pulse until mixture resembles coarse meal. Add ice water and egg yolk. Process until moist clumps form, adding more water by teaspoonfuls if dough is dry. Gather into a ball and flatten into a disk. Wrap in plastic and chill at least 30 minutes or longer.
Roll dough out on a lightly floured surface into a 12-inch round. Transfer to a 9-inch pie plate. Fold in overhanging dough to form a high-rising border. Flute the edges. Refrigerate dough at least 30 minutes. (Pie shell can be prepared 1 day ahead; cover with plastic wrap and keep refrigerated.)
Preheat oven to 450 degrees.
To make filling: Put cider in a large saucepan over medium-high heat. Cook until cider reduces to 1/2 cup, about 15 to 20 minutes.
Add sugar, water and butter to cider and return pan to high heat. Bring to a simmer. Reduce heat and cook until mixture reduces to 1 cup, about 10 minutes. Transfer mixture to a medium, heatproof mixing bowl and cool to room temperature.
Whisk yolks into the cooled cider mixture. With an electric mixer on high speed, beat egg whites until just firm. Fold them into the cider mixture in three additions.
Spoon filling into the prepared pie shell. Bake 10 minutes, then reduce heat to 350° . Continue to bake until crust is golden brown, and filling has puffed and set and has become dark brown on top, about 25 minutes more. If filling and crust are browning too quickly, cover pie with a buttered sheet of foil.
Cool to room temperature.
To serve, place creme fraiche in a serving bowl, and whisk in 1 to 2 tablespoons cream to lighten slightly. Dust pie with confectioners' sugar. Garnish with creme fraiche.
Growing Heirloom Apples – Resources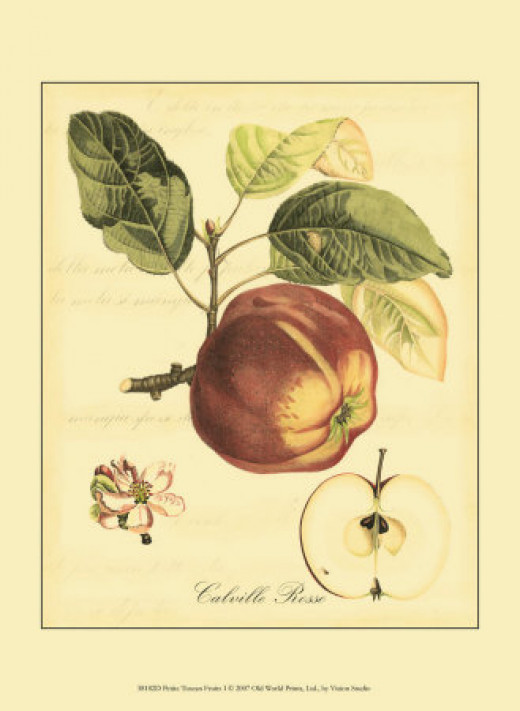 Keep Your Apple Crop – Old Fashioned Apple Rack

Orchard Rack, 6 Drawer
With good air circulation, the drawers slide for easy access. Ideal for keeping apples, squash, potatoes, and even drying herbs.